I received this lamp a while ago, made an unboxing video already, and decided to write a short review for those who may have missed the video (the one right below):
This motorcycle acrylic lamp costs $17, including shipping. I have been using it as a night light for the past few months, it sits right next to my Himalayan Pink Salt Crystal Lamp.
P.S.: This is my first unboxing video ever, so please downgrade your expectations.
The base is made out of thick solid plastic, it weighs less than 1 lb together with the acrylic piece. The lamp is turned on and off by gently tapping the emblem on the base. The lamp can also be dimmed from 1% to 100%, to do that you need to keep holding your finger in the same place until it starts dimming, and then release and press it again to increase the brightness.
The lamp produces an illusion of a 3D effect, and it looks 3-dimensional when you look straight at it. I wouldn't say it's too true, but I can understand why one may think it looks similar to a hologram.
The acrylic piece – the motorcycle piece is 1/8 in. (3 mm) thick. Some edges are sharp, but that's mostly because of the shape and details of this particular lamp. There are other designs that should be more kid-friendly.
The lamp does not change its temperature while it's working – it always stays cool to the touch.
The cord that it comes with has USB at both ends. It does not have an adapter for the wall, but you should be able to use any of the smartphone/tablet ones everyone usually has a ton of.
Here are some pics of this product.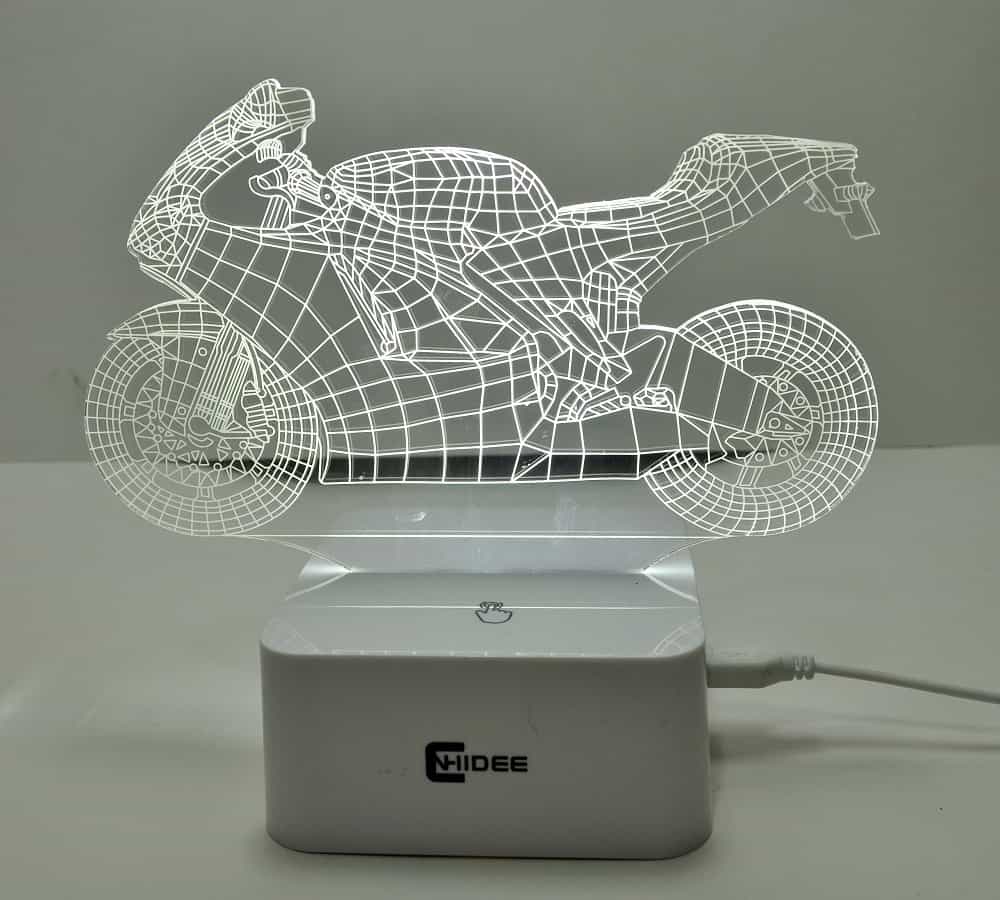 Best AliExpress deals on electronic gadgets