Neo Cube
First product is a nicely packed magnetic cube toy. It comes with its own tin case, sitting in a foam cushioning. The cube is sealed inside a vacuum bag. It consists from 216 tiny magnets, each of which is 3 mm in diameter.
Toys for people who like to shuffle things around with their hands gained a lot of attention recently, fidget cube for example. But toys like this have been around for years, and they are just as entertaining.  Arguably, even more so, because you can make real cool shapes out of it.
Product link: http://ali.ski/emp5i5
Acrylic pin
The next small package. It's another acrylic pin. This will be my 5th, some of the other ones can be seen in the previous unboxing haul, which is linked in the description. Usually these pins have a protective film layer, but it wasn't the case here. The pins have an acrylic layer (material used as a hardener in car paint), and are very solid.
Product link: http://ali.ski/8FFNa
Foldable cutlery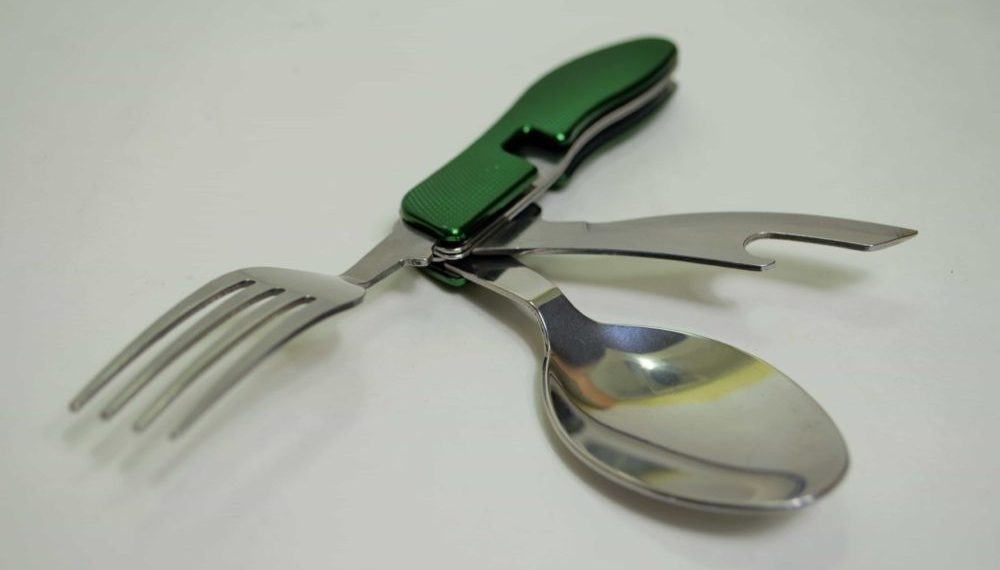 And as an experienced camping enthusiast, I like space-efficient gadgets. Foldable cutlery isn't a novelty anymore. This foldable knife/spoon/fork combo is a decent piece of equipment that has routinely makes it into my camping gear. The metal is solid and nicely coated, and the fold is properly lubed so it does not have any troubles folding or unfolding. The blade was actually pretty sharp on the arrival, so be careful if you decide to buy and use it.
The knife has a bottle opener on the dull side.
Product link: http://ali.ski/8rukX
Rose soap
I have bought about a dozen different kinds of soap from AliExpress, all of which I was happy with. The same kinds of fancy bar soap that can be found on Etsy, just for much cheaper. It is said to be natural and handmade, which I don't doubt, because often times it came with pieces of lemongrass (like on lemongrass soap) or cinnamon (on cinnamon soap). The soap I got all smelled great, and did not over-dry skin over time. This is one of my favourite ones ever, with rose petals.
Product link: http://ali.ski/59kTc
3D Sweaters

The next package is another 3D sweatshirt. We actually have a video that is dedicated to the various 3D shirts that I own, which you should watch if you haven't yet. This is a Kim Jong Un sweatshirt that is supposed to say "Take Me Seriously", but the side letters got chopped off.
As always, I got XXL, which is a good fit for me – I am 6.1" / 185 cm and I weight 145 lbs / 65 kg. XXL is typically the size that I get for sweatshirts, T-Shirts and jackets when I shop on AliExpress.
Product link: http://ali.ski/efyaa (different designs)
Dog pillow
The last package is a very odd product. The story here is that we have a tiny dog named Lady, who occasionally makes an appearance on our channel. Sometimes she stays at home on her own, so we bought this doggy pillow, but apparently we like it more than Lady does – she doesn't seem to care too much about it.
The seller was cool, they have always answered my questions, and extended purchase protection a couple of times when it was about to run out. They even suggested to refund me after the limit was exceeded, but the product arrived before the last of it expired.
Product link: http://ali.ski/yHod5