After Apple released the AirPods, the wireless – TWS or otherwise – earphones became very popular. But outside of AirPods, the sound quality of which is said to be quite average – which is odd considering the price (though understandable since they now own Beats), there is a lot of more affordable options. Some of which have either the same or better features.
Here we have a list of 5 best TWS earphones on AliExpress for 2019, followed by 3 fitness headphones options.
Price: ~$33
i10 TWS Is the latest version of the highest-rated and most-recommended wireless earphones that you can currently get from China. Compared to the old version they have better speakers inside and longer battery life (2.5 hours vs. the 1.5 on the previous ones) and faster Bluetooth v5.0.
The old benefits still remain: wireless charging for the case, tap on the earphone to answer the call or change the track and auto-connect.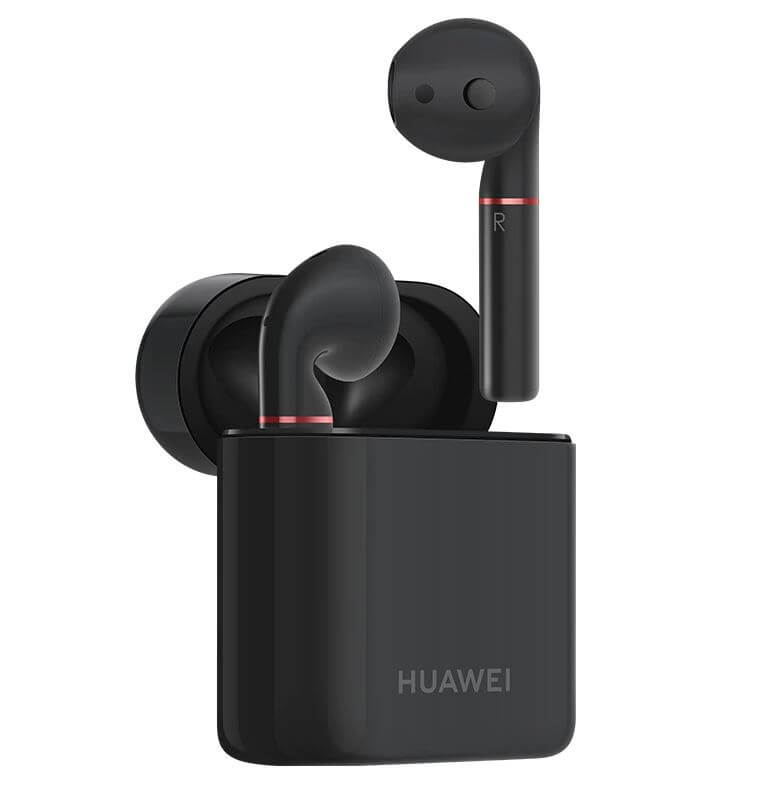 Price: ~$152
When we saw these, the first reaction was "Really? But why?", given the fact that they cost so close to the AirPods. But then it all made sense, these have a few really cool features:
2.5 Hours music time on a single charge + 15 hours worth of power in the case
Wireless charging, meaning you can put the case on your Huawei Mate 20 (or any other wireless charger) to charge it
Bone and voice ID, which means that you can unlock your phone when you are wearing them as the system recognizes the inside of your ear and your voice
IP54 waterproof rating
Available in colors other than white (!!!)
There is an integration with AliPay and WeChat, but unfortunately at this time they can only recognize Chinese. All other voice functions (other than using them to authorize purchases) work in other languages. We expect this to be fixed with the newer software version. Overall, as a consumer you more features with these than with the AirPods.
Price: ~$28
380 mAh Charging case, Bluetooth 5.0, noise-isolation and 68,000+ orders with an average 4.8-star rating. QCY have absolutely killed it with this model (thanks to Dimitry for the suggestion!)
Price: ~$38
The only thing that's better with the Pro version that came out a little later is the design – subjectively, they look better. Other than that the sound quality and the Bluetooth version (5.0 on these ones vs. 4.2) is better in the Youth version. To be frank, we don't really get the point of the Pro version. Sure, they have Active Noise Cancellation, but according to the reviews it doesn't work that well.
Youth start pairing with your phone right when you take them out of the box, and by the time you put them in your ears they are already paired with your phone. The price of the Youth version is also more appealing.
Price: ~$20
Unfortunately, there isn't a lot of feedback available for these earphones. However, knowing what we know about Bluedio we can expect good sound quality and build. They have 3 sets of different ear tips, Bluetooth 5.0, they work with Siri and Google Assistant, and they connect once you open the box. A very good option for users on the budget.
Price: ~$30
This is another good option for the budget Bluetooth earphones. Dacom K6H Pro version comes with the Bluetooth 5.0 (vs. 4.2 on the regular version), with a better bass response, and you can use both earbuds when using them to talk on the phone (on the non-Pro version you could only use one).
These earbuds are super light, weighing approximately 4 grams per piece. The charging dock has an 1,100 mAh capacity and it comes with a built-in USB cable.
Price: ~$35
65ms Lag in gaming mode – pretty outstanding! 380 mAh Case battery, which gives an additional 20 hours of life to the 5 hours that's already in the earphones. They can be controlled by tapping the earphones (each function has its own tap type, including the activation of Siri/Google Assistant), and each earbud weighs only 4.3 grams. QCY T5 are also IPX4 waterproof.
Fingerprint Touch
(Also sold as Tiamat Force)
Price: ~$30
These are quite unique in terms of the shape of the aluminum (!) case: it has a rotating design instead of a usual flip door. The case is also a power bank, but don't expect too much: the capacity of the battery is 800 mAh, which will come handy for emergencies, but won't give your phone a full charge.
The sound quality is above average, though the bass is reported to be nothing to write home about. These come with a Bluetooth 5.0 chip, which means longer battery life and lower latency. The earbuds have a silicone ring on the outside, which will make the in-ear fit more secure. The ring is swappable for the one with extra wings for sporty activities. The earphones are also conveniently sweat-proof.
FITNESS EARPHONES
The main difference between the fitness earphones and the TWS earbuds is the neckband that connects the ear pieces so that it's harder to lose them. The fitness ones also typically tend to have longer battery life. Below are three best options that you can buy on AliExpress at this point in time.
Price: ~$19
Another pick from Bluedio, a fitness-oriented model. The features: magnets in the tips (not super strong, but enough to keep them together), USB-C charging (faster and quicker), and Active Noise Cancellation. Battery life is about 9 hours with ANC, and 12 hours otherwise for calls and music. They are very comfortable and have strong bass.
This listing has options to ship from China, USA, Australia and a number of European countries.
Price: ~$18
MPOW do not skimp on accessories: there is 5 sets of eartips included, as well as a carrying case (a simple one), and a charging cable. The waterproof rating is IPX7, which means they can easily withstand sweat, and even be immersed in water for 1.5 minutes. They reach 1 hour of playtime in 10-12 minutes of charging, and around 90 minutes to full charge, so even if you forget to charge them before your morning jog, they will be ready for a quick run while you mix your BCAA's and lace your shoes on.
The only downside is Bluetooth 4.1, which isn't a big deal if you aren't using them to watch videos.
Price: $25
These are a little more expensive than the other 2 options for a few reasons. The case is made out of aviation-grade aluminium, the cables cover is made with Kevlar, and they have water-resistant nano-coating. There also are magnets in the earphone tips to secure them on your neck when they are not in use.
The battery lasts for about 6 hours of active use. The sound and bass is great, the sound isolation – pretty average. These come with 3 sets of ear tips and a carrying case.