I got this phone 4 months ago, and used it as my main device. Before that I had a Umidigi F1, which my girlfriend dropped and cracked the screen.
I have looked at a few phones under $100 because I am cheap, and also because I don't need a phone for anything other than calling, browsing social media and occasional light games when I'm on the toilet.
After a few options, I have decided on a Blackview A80 Pro, which had a sizable battery, numerous LTE bands and a quad-cam on the back. Because the whole thing only costs $95, I was suspicious, but there the smartphone has surprised me.
BLACKVIEW A80 PRO smartphone review
CPU Helio P25
Battery capacity 4680mAh
RAM 4 GB
Onboard memory 64 GB
Display: 6.49″ 720*1560 pixels, 19:9
Rear cameras 13MP (Sony 258)+2MP+0.3MP+0.3MP
Front Camera 8MP
As of now you can buy this smartphone for $94.99, and it will include the smartphone, the charger + USB-C cable, silicone case and a screen protector.
But the main question is: is it fast? Can it handle functionality other than calling and texting?
Blackview A80 PRO's processor: how does Helio 25 perform?
The processor is relatively good. I have not experienced any significant lag, other than on non-mobile optimized websites. The worst offender was the local fish store, which did not only take an eternity to load, but the icons were really slow to move. To be fair, it took a while to load on my other phone as well, though navigating the site didn't feel as laggy. 
I tried my regular Block Game and Candy Crush games, and the animations were smooth and the colors looked pleasant. I've downloaded a more hardware-demanding game called CarXHighwayRacing, played it for a bit, and did not have any issues with lag. This was also when I realized that the phone has a gyro sensor, which was odd as I couldn't get it to work with the stargazing app.
RAM, Speed and Extra Features
The RAM is 4 GB. I didn't run into any problems using multiple apps at once, but I do keep the habit of closing the app after I'm done using it. There is a RAM cleaning feature, which can be used by clicking the x button on the bottom. It tells you how much memory is cleaned, which I thought was pretty cool.
What was also cool is the speed of the data connection, which is shown on the top left. I don't know if it combines the upload and download speeds, which is a bit confusing if you are uploading and waiting for something to load at the same time, but this is more of an exception as most people don't normally do both.
The battery is 4680 mAh, which for me works for at least two days at medium use. The charging is done through the USB type-C port, which is the expected norm.
Quad-camera: good or bad?
The display is 6.5" with a daterdrop camera in the middle. I don't watch videos on it very often, but when I do, I don't find that the camera gets in the way. But of course, some people might react differently to it.
The quad-camera to me was one of the most interesting things about this smartphone. On one hand, it could be terrible, given that it was a cheap phone, on the other hand the theoretical bar was pretty high, as there are four lenses on the back, which is twice the amount of lenses that I had on my previous phone.
The sharpness of the images turned out surprisingly adequate. In daylight and in the cloudy weather the images turned out vivid and sharp. The selfie camera did well. The video from the selfie camera was not flickery, the colors were okay, and you could really see the pores on my elderly skin, which was a bit unflattering to observe.
The camera has the beauty mode built-in.
For the low-light camera shots, I found that it was harder for it to focus in the short range, so in some cases I had to resort to using the manual focus in the professional mode.
Videos can be recorded in 1080p, again the autofocus was a bit slow and doesn't always find the perfect sharpness. But the exposure quickly adapts to the situation. There is electronic stabilization, and you can see here that it works okay.
The first time I used the camera, I noticed that there was a sneaky logo placed in the bottom left, which tells me that this is the modified version of Android. I didn't notice any bloatware or any other unexpected apps, but it was worth noting anyway.
What really pissed me off about the video, is that there was no obvious setting to change the video file recorded from 3GP to MP4. I only noticed that when I tried uploading the test recordings into the editing software for this video. It plays fine on my PC, Google Drive plays them without hesitation, but I'd rather not have to use a converter or a 3rd party app for the videos to get them in a 21-st century format.
The resolution is 720 x 1560, which doesn't let you watch 1080p videos, and YouTube operates in 720p only, but really for the size of a smartphone display, the difference between watching a 1080 vs a 720 video is not really noticeable.
Pro's and con's
Pro's:
The processor is actually fast (I admit: I was skeptical at first)
Lightweight
Reasonably priced and efficient
Has a waterproof layer
Battery life is amazing
Display is really big and colours are great
Con's:
Camera takes a while to focus in low light
Default format for video capturing is 3GP (just…why?), with no option to change it
Conclusion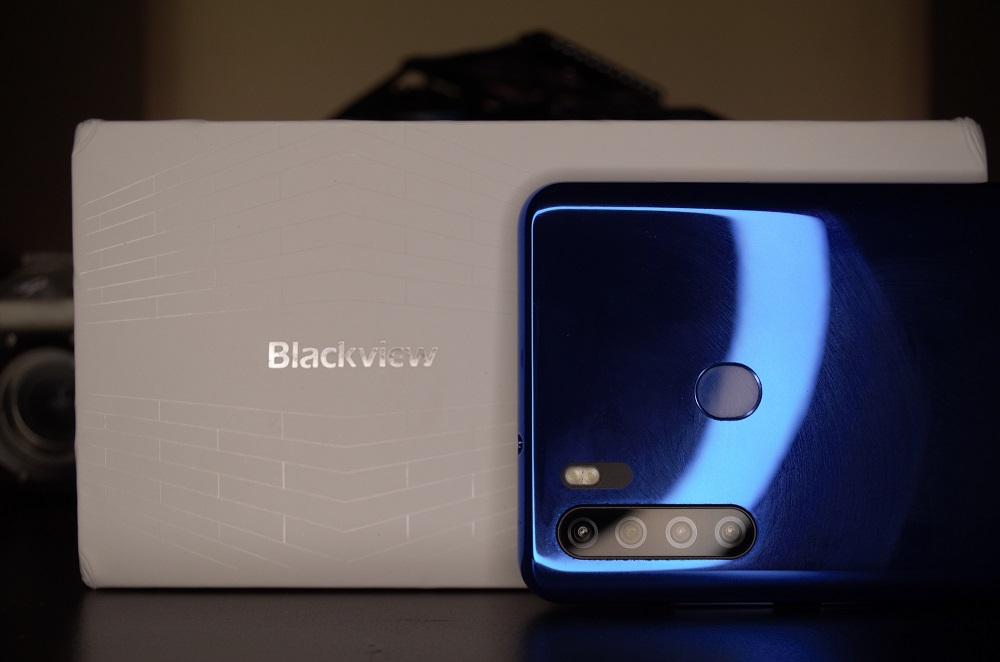 To say the least, I am pretty happy with this phone. Are there a few things that I was not happy with? Sure. The camera could definitely be better.
Will I continue using it? Absolutely. I have no reason or desire to upgrade, because for now it is a solid fit for what I need it to do.
Though I did reach out to Umidigi to see if they can hook me up with their A7 Pro that a lot of people seem to be interested in.