AliExpress sales are a good way to buy products at a discount, but you need to be smart about it – otherwise, it's easy to get caught in a landslide of the seemingly good deals, and be left with 120 orders instead of 12 that you originally wanted. A common question is "how to find coupons to save money on AliExpress?".
And we will try to answer it in full.
There are a few ways to get additional coupons for the March Anniversary sale.
What is important to know, and what I see people getting confused with is: there are 3 different types of coupons: provided by AliExpress, select coupons and store coupons (I will explain what the difference is below). The best savings are with AliExpress-provided coupons, select ones are okay, and store coupons are the ones you can find everyday.
Types of coupons
I will explain the difference between the coupons. There are three that usually are available during all of AliExpress sales. I've been monitoring them for the last 5 years, and I will tell you what the best ones are.
AliExpress coupons
These are the best types of coupons you can get.
AlIExpress coupons are red with jagged edges. They are provided by AliExpress – the money comes from their promotional budget, and they can be used on any products and in any stores. You can only use one coupon per order. Typically, you get something like $2 off $15, $3 off $30, $5 off $35. Savings are typically around 10-15% off of the order.
You get these coupons before the sale. Below I will explain 3 ways how you can get them.
Select coupons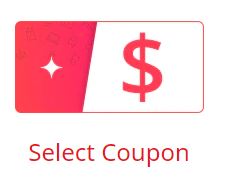 Select coupons are half-red and half-white. You can find them on top of the coupon center. They can be used only in certain stores that accept them, and in my opinion are mostly useless. Their main goal is to get you to buy more stuff, because the amounts are set according to the item prices.
For example, a store that typically carries $8 merchandise, will offer you a $1 off $10 coupon, which you can only use if you buy 2+ things. Although, if you decided to buy something, it's better to use them than not to 🙂
Store coupons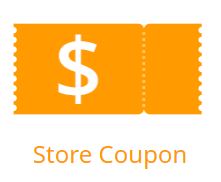 They are orange with jagged edges. These are regular coupons that you can find on any day, but bigger stores/brands (QCY, KZ, UGREEN – more of them on the bottom of our homepage) sometimes add additional ones for the sale.
Normally they give you an additional ~3-5% off, which again is better than nothing, but are nothing outstanding.
Now let's talk about how you can get coupons.
Coupon center
Coupon center is another way to get coupons for the sale.
There are individual store coupons that are provided based on your shopping and browsing history in Picked For You, and other products that are picked according to the shopping history of users similar to you.

PRO TIP: Add items from the stores that you got coupons from to the cart. This way you won't lose track of the stores that offer coupons.
Exchange coins for coupons
You can exchange coins for select and AliExpress coupons (difference explained here). If you have collected coins in the previous years, they will still be available. Any coupons that you exchanged for coins in the past are available as well.
Sometimes, this page gives you an error. To fix that, you can disable AdBlock, and if that does not help – disable your VPN if you use it.
Click the button below to check your coin and coupon balance.
How to get coins?
You can get coins by adding items to the cart before the sale begins, or by playing games and completing tasks in the app.
Adding items to the cart is the easiest way, but playing games is more fun. This is what the Coins & Coupons looks like inside the app.
Additional ways to save money
I -HIGHLY RECOMMEND- TO use a cashback service like BackIt by EPN (follow the link to register your account). When you make a purchase they promise to return up to 90% of the purchase price, but realistically it's about 5-7% on average, which is still pretty good.
For PC users, you can use cashback through a browser extension.
For mobile users, you can install the app.
This cashback service works with most Chinese E-Commerce marketplaces like AliExpress, GearBest, DHGate, and also with Booking.com and Rentalcars.com.