We've done best-selling, most interesting and under a certain $-price point. But what about most-wished items? The ones that have wishlisted 9,999 times or more?
Things that thousands of people obsess over. Items that you probably see in your dreams. Products that you wish you had for yourself. Deals that seem so good, that you probably doubt if they can even really exist.
Well, here they are. This is part 1, and there is a few more in our shop section (under Most Wished).
MECHANICAL LED KEYBOARD THAT SOUNDS LIKE A TYPEWRITER
(BUT IN A COOL WAY)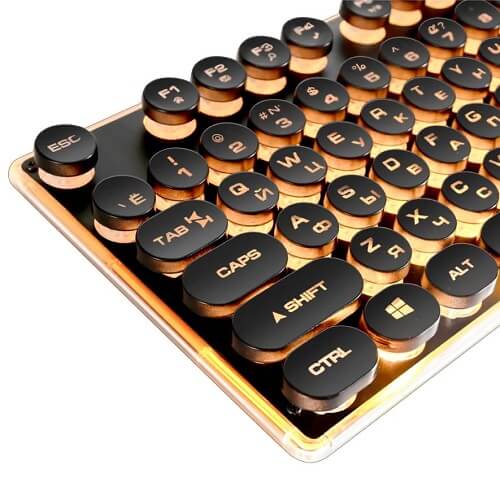 Dear, be the coolest gamer in the room with this colorful light-up keyboard.
Sure you're all by yourself in the room, in the dark, with no one to show, but, you know what I mean. Add some personality to your intense set up with this Retro Round Glowing Keyboard, friend.
This keyboard comes in a variety of colors (and languages: English and Russian) to cater to your ultimate gaming experience. This is an item definitely worth showing off to your friends – if you had any – but you don't because you're a gamer sitting alone in the dark shopping for colorful keyboards. 
SPACE SHUTTLE LAMP THAT WILL MAKE ELON MUSK JEALOUS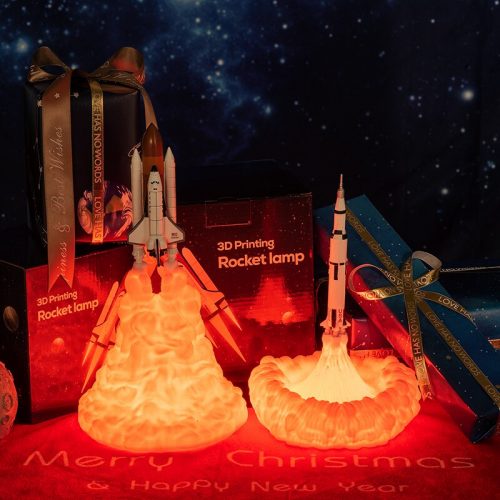 Okay, why is this the coolest lamp ever?
Whether it's for you, or some child who cannot appreciate the sheer out-of-this-world awesomeness of this lamp, this night light is a must-have.
1. It's got combustion, 2. it's got a rocket, 3. it brings light,
what more could you want? You can choose 2 different figures as well, at varying prices of course.
Whoever said science isn't cool, has obviously never seen this lamp.
If you're a respectable Star Wars fan, you need to snag a pair of these socks.
Not only will they keep your feet warmer than Mustafar, but you'd probably become the most respected geek in the galaxy. At $1.34 a pair, you can't go wrong – just like Qui-Gon Jinn putting his faith in little Anakin Skywalker.
You even have a choice of your favorite character, they have Yoda (with 3D ears even!) to Darth Vader.
It is finally the time to decide between the light or the dark side 😈😇
A VERY HANDSOME AVOCADO PLUSHIE 🥑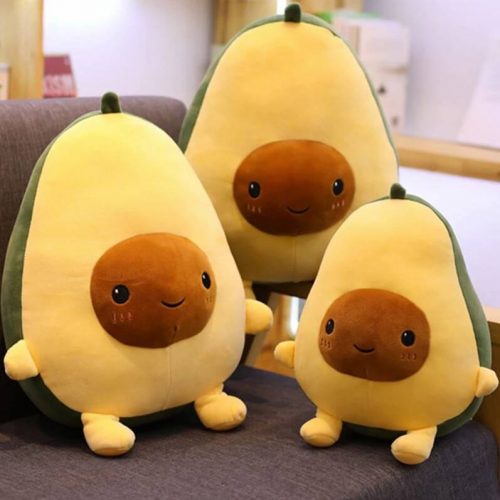 If you're looking for a plush toy that has a better body than Kim Kardashian, check out this cute avocado cushion pillow.
This toy comes in various sizes from 30 to 60 cm, and regardless of what size you choose, it will still have bigger humps than your girlfriend.
Seriously, have you ever seen such a fine avocado? Not only is this toy oddly and unnecessarily attractive, but it's huggable, smiles at you, and is quiet: everything that your significant other isn't.
This purchase could be a suitable replacement for your partner.
REVERSE FOLDING UMBRELLA THAT WON'T LEAVE PUDDLES IN YOUR HOME ☂️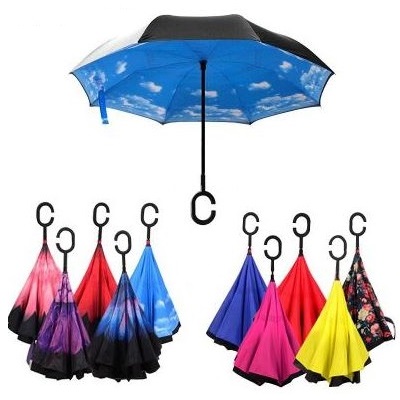 Why this umbrella hasn't been invented sooner is a good question.
It's just like any other umbrella, though rather than close the usual way, it closes inversely. Which, as it turns out, is much more convenient.
To prove my point, just picture a rainy day and a gust of wind catches your umbrella, suddenly your umbrella is inside out and useless. Not with this model though. In this instance, the wind is just closing the umbrella. How convenient!
And then when you go inside your house, you won't have to worry about the raindrops – and not only because the rain is outside, but also because the they will stay inside the umbrella once it is folded.
At $17.06 and in a variety of colors, you won't regret making this purchase.
BALLOON DOG FIGURINE FOR TRUE ART AFICIONADOS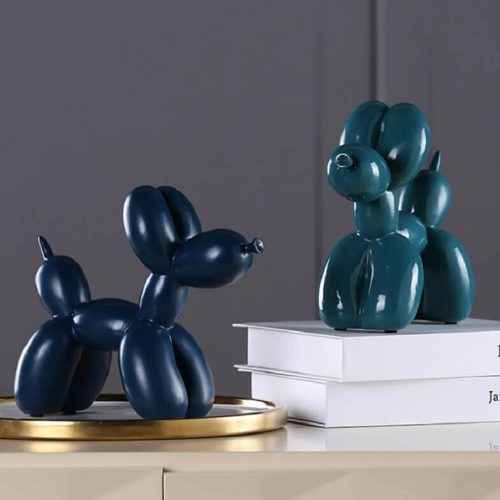 Remember when that dick Billy popped your balloon animal at the middle school fair? Your heart broke. The poor puppy didn't stand a chance against Billy's grubby hands.
Luckily you can relive the joy of having the balloon animal by purchasing this desk ornament. This sculpture in the shape of a super cute (in its own way) doggy balloon animal could stand against the wrath of Billy and last much longer than a balloon.
This figurine comes in 5 different colors, and can serve as a reminder that in the end, you always get what you want.
MINIATURE POWER BANK THAT PACKS A LOT OF POWER FOR ITS SIZE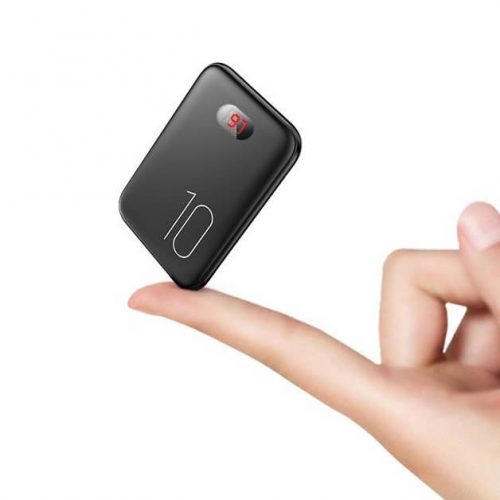 So this isn't the cutest thing on the list but it sure is the most practical. This tiny portable power bank will be there for you more than your parents.
It can fit in any small bag and keep your gadget charged when you're in a pinch.
This charger has a 10,000 mAh capacity, 2 USB ports for optimal charging, and an optional digital display updating you on its charge percentage.
You can't go wrong with this as a backup power source.
FINGERPRINT PADLOCK FOR THE PRIVACY-CONSCIOUS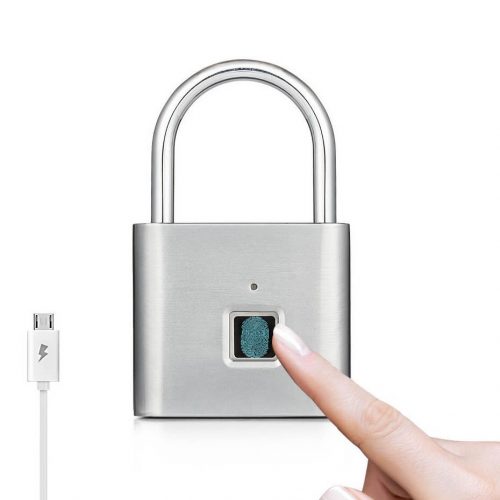 Use this fingerprint lock to keep people out of your goodies or your life.
No one can open this strong padlock but you because of its unique fingerprint scanner. No keys. No Bluetooth. No code, just your finger. This zinc alloy lock is perfect for anyone with trust issues.
Have faith that your most prized possessions will be safe with this padlock guarding it. I mean, if someone really had to break in they'd have to cut your finger off, and how likely is that to happen?…
*awkward laughs*
Okay, so you're shopping for an archery bow – that's not sketchy at all.
Regardless, this bow is for the elite right-handed people of the world. For under $50, you can't beat the price either.
This bow performs well in both outdoor and indoor environments for whatever activity you plan on participating in: like target practice or getting ready for the Hunger Games.
However you use it, just make sure not to poke your eye out. 
(YET ANOTHER) BATHROOM ORGANIZER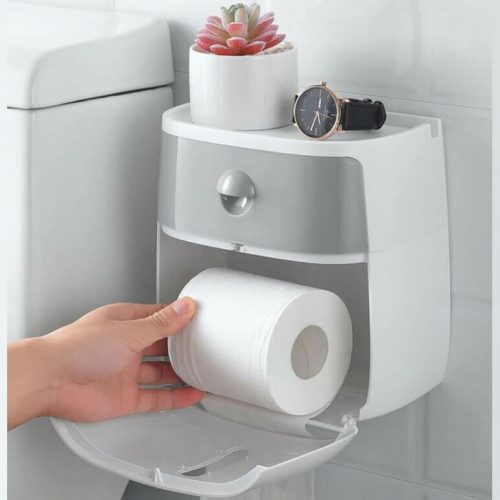 The future is here and it's holding your toilet paper in the cutest fashion. Check out this wall-mounted bathroom organizer to keep all your bathroom needs organized and sanitary.
This waterproof wall mount comes in a variety of colors and will add a polished look to any grimy bathroom. It has a compartment for toilet paper and additional space for any other toiletry essential you need at the ready. 
It can even act as a shelf to hold your most valuable possessions as you're taking a dump!