You don't have to spend a lot, you just need to shop smart.
My introduction to AliExpress
I have been ordering from AliExpress for more than 6 years, and so far have over 1,200+ orders (some stuff for resale, but most for myself). I have ordered clothing, toys, small electronics, green tea, mineral salt deodorants, soaps, motorcycle gear, and have been overwhelmingly happy with the savings.
Below is my story, and how I got into online shopping. Is AliExpress safe to order from? Do the tracking numbers mean anything? Let me tell you my story.
As long as I remember myself, I always liked saving money. Maybe it stemmed from the fact that I was used to not having a lot of extra cash, so I had to get creative with my spending.
At some point in the past I was in the market for a new phone, because my old one was getting way too old. When a coworker mentioned that there is a website where you can get extremely cheap tech from China that wasn't all that awful, he had my complete attention.
It was DX.com, and he said that he bought a few phones and tablets from there for his wife and mother-in-law, so I decided to give it a try.
While searching for the new phone for myself, I came across a few other products at suspiciously low prices. I have shopped on eBay before and I had trust in PayPal, so I decided to give this site another try, and ordered a bunch of smaller stuff, like an SD card, earphones, a USB car charger adapter, and some other things that I don't remember.
About a month later they came in the mail, there was an issue with one of the products that also took a while to sort out; but all things considered, I knew that I was hooked.
I knew that I didn't want to deal with DX.com again. Fool me once – shame on you, and I didn't want to let them fool me twice. So I started looking at alternatives.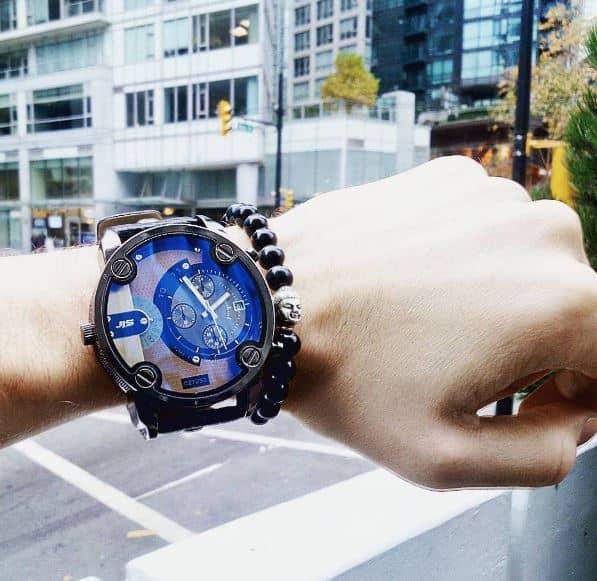 That is when I came across AliExpress. I needed a new trimmer, had one on "sale" for $about $22, that supposedly was marked at 75% off with a timer ticking away the savings. It came a few weeks later, worked fine, so I went ahead and ordered a few other things like stickers and a water bladder for camping.
Then I started ordering more things off AliExpress, and eventually almost entirely stopped using other sites like eBay and Amazon, as I quickly realized that most of these things are made in China anyway, and I could save much more money just by waiting a bit longer.
How to shop on AliExpress, and is it safe?
What needs to be mentioned:
1. AliExpress is a marketplace, it consists of a ton of individual sellers. There are shipping facilities in certain areas, similar to the Amazon's model, where the seller would give their product to AliExpress, and then AliExpress will send it to the buyer, but in most cases the item will be shipped to you by the seller directly.
The threshold to become a seller is approximately $1,200 USD, which will cover the cost of disputes, if there are any.
Shipping is usually free (well, included in the price), or really cheap, but in most cases really slow – like, 3-6 weeks for standard shipping), and you can pay more for faster shipping.
The kicker here is that countries have agreements with each others, so China pays to ship it within China and to the destination country, and the destination country handles the leg once it reaches its' border and to your home/PO box. There are expedited options if you want to pay extra. More expensive items ($20+) are often shipped with expedited shipping as a courtesy. Cheap items usually can't be tracked; more expensive items are shipped with tracking number and with a signature required. [More about AliExpress tracking and shipping]
2. The seller does not get paid until you confirm the order. Order is confirmed either by you clicking "confirm", or after 60 days. If 60 days passes, and you don't do anything, AliExpress will assume everything is fine, and will close the order and pay the seller. If you don't receive the order, or if you receive something other that what you ordered, you can start a dispute.
3. The sellers do not have the access to your payment info: instead, it is handled by AliExpress. This means only a small number of people is involved in processing the payment, thus making it more secure.
KZ (Knowledge Zenith) store – very cheap, excellent quality earphones
Ebaihui store – shirts and long-sleeve shirts
---
$37 1080p Action camera – review
$47 Real Himalayan Pink Salt Crystal lamp – review
My tips for the best AliExpress experience.
1. Before you buy, make sure to check product feedback. There will be a section for it on the bottom of the page. AliExpress community is very active, and many people leave detailed reviews with pictures of the product. Whenever possible, only buy things with feedback.
2. Don't buy clothing from famous designer fashion brands, as it will likely be fake. AliExpress cracks down on sellers that sell it, but it can still be found. Instead, there are a lot of Chinese brands with the quality that is comparable to the things you buy at stores, just much cheaper (including more high-end Asian clothing brands).
However, this does not include electronics: there are genuine products from global brands like Samsung and Lenovo sold on AliExpress.
3. Keep an eye out on the delivery time. AliExpress will send you emails when the order is about to be closed. It is often happens that there is a backlog with the mail, which is not really seller's fault, so I ask for Purchase Protection (e.g. 60 days maximum allocated for the delivery) to be extended for another few days. If the Protection is about to run out, and the seller is not replying, you can open a dispute. Usually, US buyers get their packages within 3-5 weeks if sent with regular mail, and 4-6 for Canadians. It used to be less, but not anymore. Also, the season plays a noticeable difference (more people shop during March, October, and November).
4. If there is a problem with the item you purchased, try to mediate with the seller directly. If you can't come to an agreement, you can escalate it to the AliExpress Resolution Team, and they will step in and decide who is at fault. Out of all my orders I had 11 issues total, 10 of which were closed by the AliExpress team in my favor, and one was mediated with the 50% refund for the drone batteries. If you are not happy with the resolution, there is an option to appeal. [how to escalate a dispute on AliExpress]
5. Expedited delivery options for US/Canada are EMS and e-Packet. E-Packet is usually cheaper than EMS. Both take around 2-3 weeks to arrive. There also are FedEx and DHL, but they are pricey, and you might need to pay for brokerage fees.
6. If you need to ask a question, keep your questions brief and the language simple. Many sellers use online translators, or speak limited English. No need to be rude or patronizing, they work very hard, and for long hours so that you can get a pair of cheap socks.
7. Stay aware. Most sellers are honest, hardworking and reasonable, but there are some who aren't. Don't give your payment info to the seller directly (they don't process payments, AliExpress does); if the item does not arrive, start a dispute, if you're offered compensation via PayPal it's up to you whether you want accept it (AliExpress seems to adjust seller ratings whenever there is a refund or a dispute, so they prefer to do PayPal refunds instead). You can insist on a normal refund, or if you decide to accept PayPal, don't close the dispute before you get the refund. Many people are against PayPal refunds, but I've had no problems with them. You may want to ask them to send it as a personal payment (they can't be reclaimed) for an extra piece of mind.
If you are excited about the idea of saving a lot of money but don't know where to start, we compiled the list of the most famous and trusted electronics and clothing brands:

Or check out our $1 AliExpress Items list for the coolest cheap products selected by us.