---
As you already know, we are looking to give some exposure to decent Chinese brands, because, let's be honest, replicas are usually of a sub-par quality (and are illegal), and for the same price – and sometimes for less – you can be supporting a legitimate brand with their own designer team and original production.
If you know AliExpress well, which I assume you do since you're visiting our blog, you know that on AliExpress you can find quality things for cheap – you just need to know how to look. So if you are searching for the best AliExpress brands read further, because we took the annoying part out of your search: in this post we are going to look at the best clothing brands.
---
Best AliExpress Brands – V.2: CLOTHING
---
TOYOUTH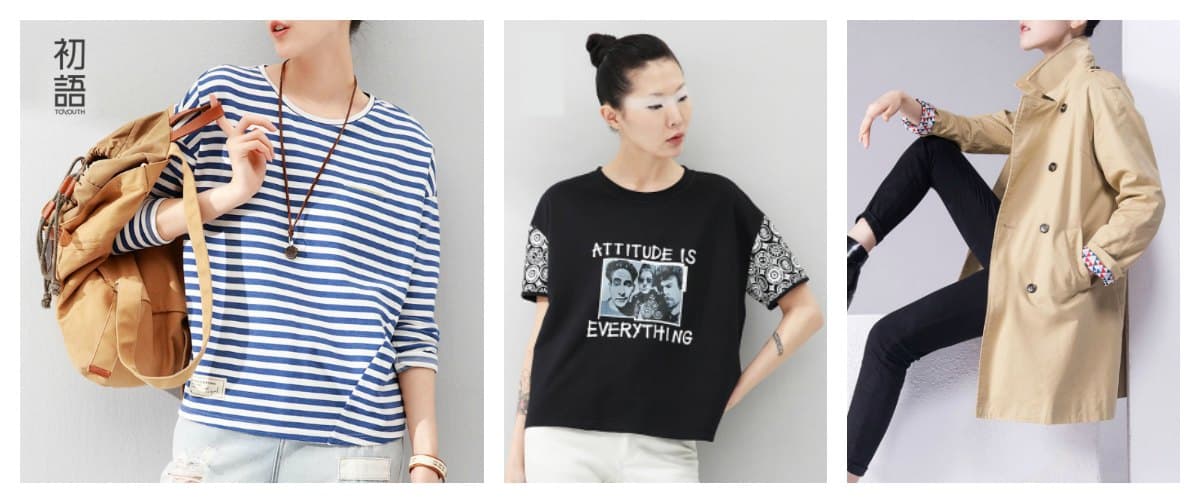 Price range: ~$12-50
Best known for: unique urban Harajuku-style clothing
If you want to get a feel and taste of the Japanese urban clothing, that's not all colors and random cartoon characters, TOYOUTH just might be the brand for you.
You can read more about the designer, Ceci, here – but tl;dr is that she had a dream of becoming a fashion designer, and now that she did, she embraces it fully, and doesn't stop growing and developing her own style.
SIMWOOD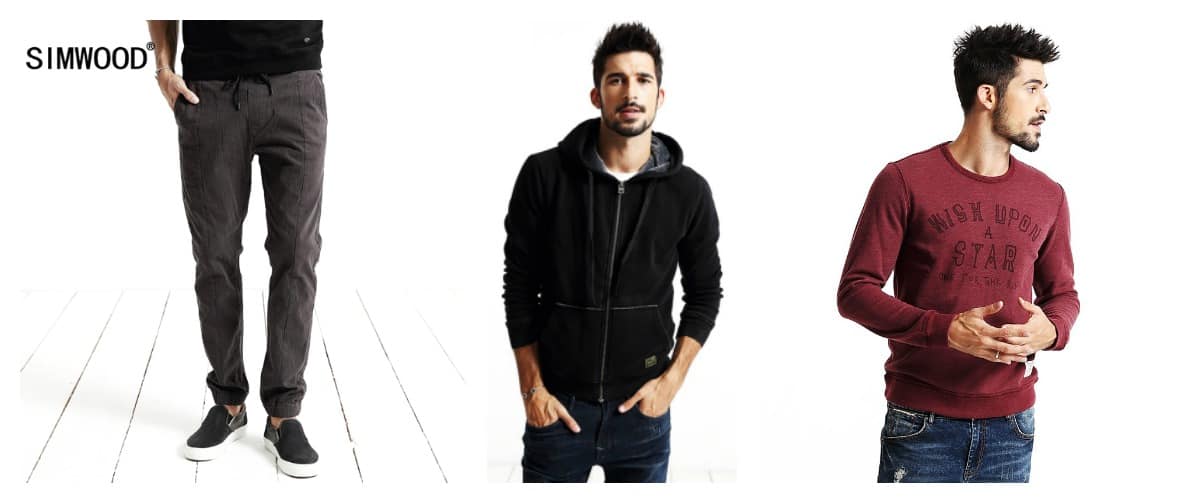 Price range: ~$12-30
Best known for: stylish men's clothing
Started in 2011, Simwood has been gaining more and more attention in China, and Worldwide. Their designs are inspired by the traditional clothing style in Europe and United States.
GONTHWID

Price range: $15-47
Best known for: urban clothing
If you listen to $UICIDEBOY$ and other shadow rap/horrorcore/hip-hop, or like edgy urban style in general, you will love GONTHWID for their prices and variety of products.
GAAJ

Price range: $5-45
Best known for: urban clothing
If you like GONTHWID, but prefer a more minimalist style there is GAAJ with over 450 products in store.
ARTKA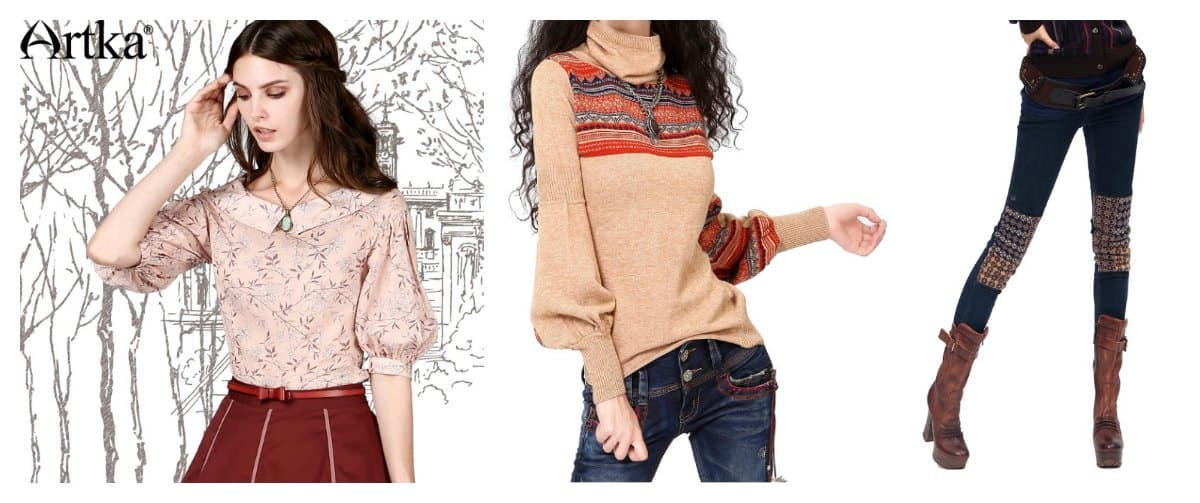 Best known for: affordable luxury clothing.
Price range: ~$35-70
ARTKA is another luxury clothing brand on AliExpress.
They manufacture a wide variety of women's clothing for different seasons, seemingly focusing primarily on fall/spring collections.
ICEbear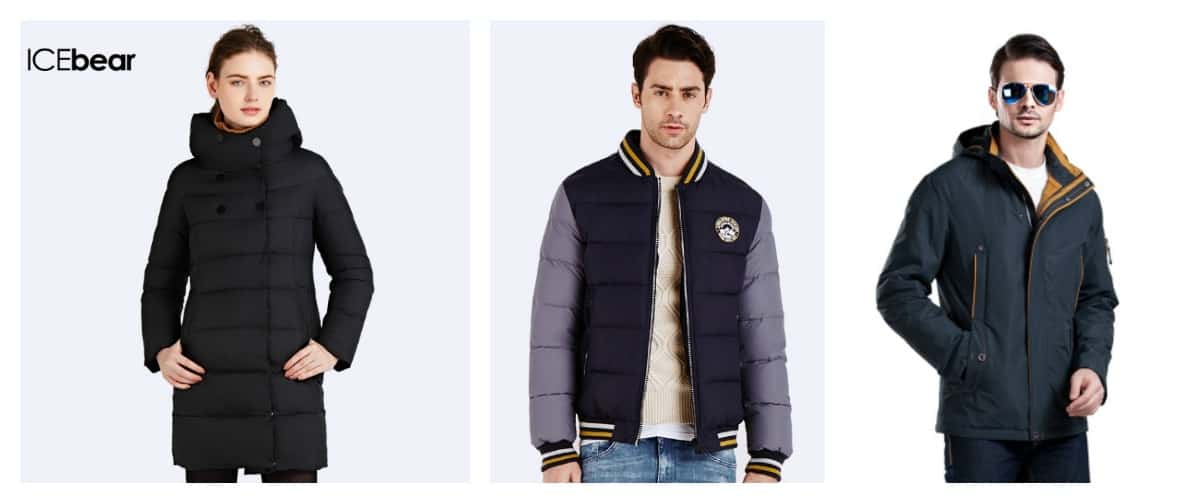 Best known for: premium-quality designer winter jackets.
Price range: $75-120
ICEbear is one of the more expensive Chinese brands. It can be expected, that in the country that produced 2 million millionaires in 2014 alone, the classes of goods will vary, and ICEbear is one of the higher-end ones. Still, the jackets of a comparable build and quality would cost much more in the stores, and this is our main point: the get the best bang for your buck.
(If you are reading this article prior to 11.11, the prices of ~$200 per jacket should be ignored, normally they are below $100, the sellers jack the price before the sale, as we discussed earlier).
P.S.: If you're into more expensive clothing brands, that still cost much less than retail, check out MIEGOFCE store (another legit brand) on AliExpress.