First time I saw similar jackets was in a BuzzFeed article, I think they were called anti-paparazzi jacket or something. Fascinated by the concept, but not wanting to pay $120+ for a Nike jacket, I waited for them to become available on AliExpress.
So a few days ago I received this one. It is fully reflective with a mesh lining outside and a synthetic fiber lining on the inside. The size I picked is XXL, which is a perfect fit. I am 6.1″ (185 cm) and 145 lbs (65 kg), and I normally wear M, or occasionally L in US/European sizing. Typically, on AliExpress I buy XL-XXL for T-shirts, sweatshirts and jackets, and M-L for pants.
This reflective jacket looks dark-grey, and otherwise like a normal piece of clothing when there is no direct light pointed at it. In the bright environments it is kind of shiny, and it can be noticeable that it's not a regular jacket. But when it really shines is when it is dark, and there are random light splurges, like on the sidewalk of a busy street, or a club/rave-type situation.
The material is not stretchy, and is moderately waterproof. We are estimating it to be at around 3,000 mm factor – OK in light to average rain for 30-60 minutes, but the exact rating isn't listed by the manufacturer. The zipper is not branded. There are 2 pockets, one on each side on the bottom, and none on the chest or inside the jacket.
It really does not seem possible to take a picture of your face with the flash on.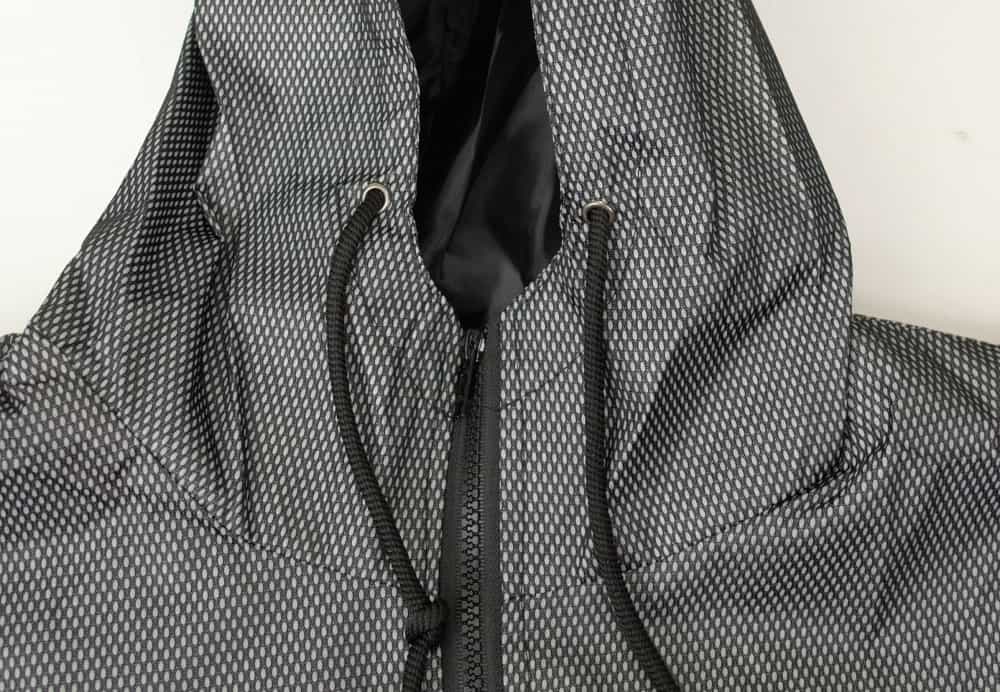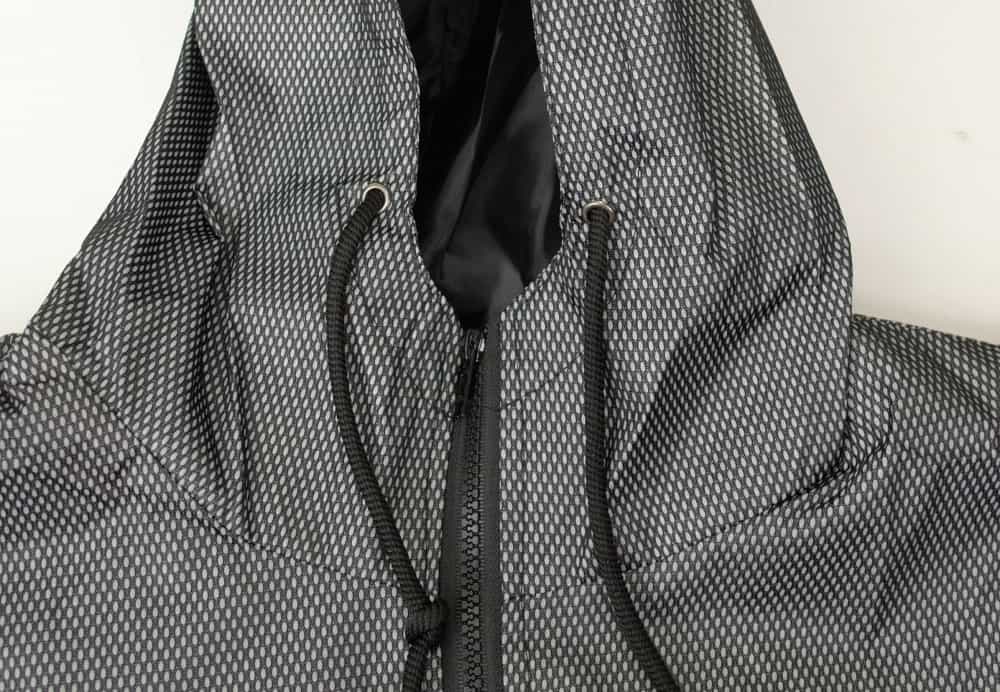 The jacket was shipped by e-Packet at no extra cost, and arrived in just less than 3 weeks. The total price was $19.99 USD, or 27.32 CAD.
Product link: http://ali.ski/GbSgp