Hello, dear friends. This is a new part of the critically acclaimed AliExpress Unboxing series that provide the unique insight and first-hand perspective  insight on various products that you may or may not choose to buy. The images below the video are stock product images, the real value of the post is within the video itself.
The product links are listed below the video.
CUSTOM STAINLESS STEEL FLASK
A custom flask that costs about $8. It's a stainless steel flask that can hold 6oz. of a beverage of your choosing. There are a few different design options that you can select from, and the wording is customized as per your demand at no extra cost. The quality of the print is decent, and the letters haven't shown any signs of fading.
FANCY CASE FOR GOOGLE PIXEL
A pretty fancy case for a Google Pixel phone. Everything about it screams class: from the packaging with a silk loop on the top, down to the material of the case and its features. The store carries a bunch of other cases, including for the cheaper phone models, so if you own a more mainstream phone and are in need of a case, check it out, they have some pretty cool ones.
HONEYCOMB SOAP
As may have seen in the previous unboxing videos, I have been buying a lot of soap from AliExpress. This is one of my favourite ones. The bar has a strong honey smell, which I love, and the top portion has a honeycomb pattern. It came with a string, which adds some extra resale value. Soap like this can easily be sold in higher-end artisan stores, or on sites like Etsy, and I wouldn't be surprised to see some less-informed people paying up to $7-8 for a soap bar like this.
LED STRIP WITH A REMOTE CONRTOL
The strip comes with an LED board and a USB plug. The remote control range is decent, and I am able change colors while laying on the bed, but I usually just have it on the cyclical setting, where it switches between colors on its own every few seconds. With it you can control the brightness and the speed with which it changes colors. You can also select the color and the intensity. The strip comes with a pre-applied adhesive tape on the back. I wrapped it around my TV (which has a few USB ports in it), and now I'm enjoying the cool lighting effects.
VAPORWAVE SWEATSHIRT
Unlike the other 3d sweaters that I bought before, this sweater appears to be made out of cotton, or some other non-polyester material. It is really nice and soft, and the stitches are very-well done. If you are new to buying clothing from AliExpress be aware that the sizes are usually way different than European sizes. I normally wear M or L, which in Asian sizing is XL or XXL if I want a baggier fit.
REFLECTIVE 'ANTI-PAPARAZZI' JACKET
Another item of clothing that I bought is a reflective windbreaker jacket, also called an anti-paparazzi jacket. The material is a bit on a harder side, and it is not stretchy at all. It is moderately waterproof, and can be used in light to medium rain. I wish I got this one in 1 size larger, because the arms are a bit too short. The reason why it is called an anti-paparazzi jacket is when you try to take a picture with the flash on, the jacket absorbs all the light and your face becomes very hard to see. It can also be used for jogging at night, to make you more visible for distracted drivers.
TRUE USB 3.0 CARD READER
A USB 3.0 card reader. I was getting tired of the long transfer times and since I have an SSD and several 3.0 ports on my desktop I decided to spoil myself with some present time tech. There are many different options for the 3.0 card readers on AliExpress, starting at about $3, this one being the cheapest option. It supports two types of cards, SD and micro-SD, which is all I need. Here is the speed test of a U1-class SD card, the fact that it reaches 90 Mb/s makes me believe that it really is a 3.0 USB and not a dupe.
VAN GOGH'S STARRY NIGHT TAPE
I am actually not sure what my reasoning was when I bought this Van Gog's Starry Night tape, probably I just wanted to see what it's like, and I ended up using it to mask my address on the packages for the unboxing videos, because it looks more flavorful than writing over it with a marker, and quite honestly much faster too. I wasn't too impressed with this tape and it isn't sticky and is meant for simple non-glossy paper.
STICKY WIRE HOLDERS
One of the more useful things that I use everyday is the wire holders. I had to switch desks a few times recently, so the new desk owners inherited my old ones, and I needed to buy me some more. These wire holders come with adhesive strips on the back for the easy application. I didn't take a video of this one, so here are the pictures of it from the item feedback section.
CARABINER MUG
During the summer months, and sometimes during the winter I like to get out of the city and enjoy the nature, which is why I bought this mug. I expected it to be much bigger, but for some reason the 200 ml. listed in the item description did not register in my mind at the time of the order. I still bring it with me and use it, and instead of 1 cup of coffee in the morning I have 2. The carabiner handle is a nifty addition, which makes it easy for me to always have handy.
ZOOMABLE LED HEADLIGHT
And the last item for today is this camping headlight with a zoomable light. There are a few things that I thought were awesome about it, one the fact that the light is adjustable, so I could make the light spot bigger and smaller, and the fact that the bulb inside is LED, which helped with the battery life. It was also rechargeable. The bad thing about it was the charger port was not a micro-USB or anything more standard. But the biggest caveat was the accumulator inside pooping the bed, as it no longer holds any charge. Overall, it lasted one and a half seasons, which of course is a bit shorter than what I was expecting from it.
If you feel like browsing individual products, here is a sneak peak of the latest products that we have picked for you: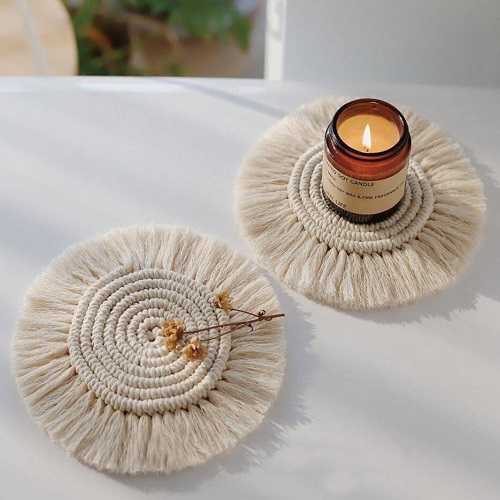 Sale